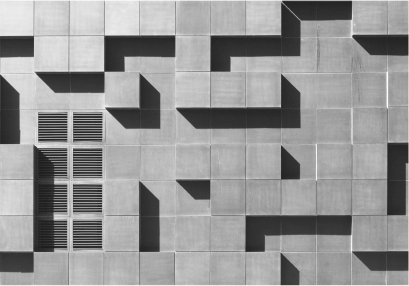 August 1, 2023
Sage and PubGrade form Partnership to empower Contextually Targeted Digital Advertising
The partnership opens new opportunities in contextual advertising across the Sage journals
Aachen, Germany/Thousand Oaks, CA, USA - August 1, 2023 – PubGrade, a leader in scientific digital display advertising, and Sage, a global academic publisher of books, journals, and library resources, have launched an advertising partnership that allows clients to leverage contextually targeted ad campaigns across all Sage journals.
This partnership expands PubGrade's ever-growing publisher ad network, and demonstrates Sage's commitment to providing innovative resources that allow wider audiences to benefit from its vast social and behavioural science content.
"We are excited to reach this agreement with PubGrade as it will open up the potential for advertisers to benefit from Sage's dedicated research-focused content and loyal readers," said Roberto Mastrorilli, director of commercial sales at Sage. "This agreement also enables us to join PubGrade's expanding publisher ad network, fostering collaboration within the industry and driving innovation forward."
John Michael, commercial director at PubGrade, said, "We are delighted to have expanded our publisher network with the renowned Sage. It is part of our ongoing strategy to assist publishers in embracing the benefits of generating supplementary revenues, particularly from granular, contextually targeted digital advertising campaigns. This partnership further solidifies our commitment to providing cutting-edge advertising solutions to publishers and advertisers alike."
About Sage
Sage is a global academic publisher of books, journals, and library resources with a growing range of technologies to enable discovery, access, and engagement. Believing that research and education are critical in shaping society, 24-year-old Sara Miller McCune founded Sage in 1965. Today, we are controlled by a group of trustees charged with maintaining our independence and mission indefinitely.
Our guaranteed independence means we're free to:
Do more - supporting an equitable academic future, furthering disciplines that drive social change, and helping social and behavioural science make an impact
Work together - building lasting relationships, championing diverse perspectives, and co-creating resources to transform teaching and learning
Think long-term  - experimenting, taking risks, and investing in new ideas
About PubGrade
Established in 2013, in Aachen, Germany, PubGrade is the leading provider of contextual digital advertising, lead generation, and business intelligence solutions for scholarly publishers and societies, as well as scientific companies. All our services are conveniently integrated into one platform.
We are a proactive, observant, and forward-looking team of scientists and business professionals who enjoy working in the synergy between science and marketing. Our focus is on providing innovative technology combined with excellent customer service to support our partners on their mission. That's what our clients appreciate and why they trust us.
Contact us today and Transform Your Life Science Marketing With One Powerful Platform.